December 4, 2018
Sorting Customer Emails - by Brandon Sherman of S&H Insurance
2 min read
Topic: Growth Agent Insight Insurance Marketing Insurance Agency Growth Strategies Company Newsroom Grow an Agency
As an independent insurance agency owner, time is of the essence. When your inbox is a flurry of emails from customers, carriers, partners, and others all at once - time management and streamlined processes are vital in order to ensure your customers are provided great service.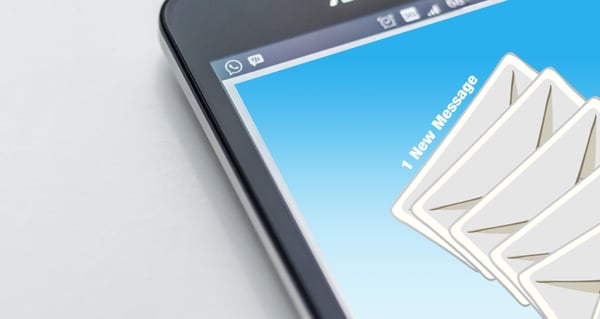 Below is a method for organizing your email to save time and energy, while ensuring nothing slips through the cracks.
Steps to Create a Rule for Sorting Customer Email and Forwarding to Proper Department:
On Outlook main page, select "Rules" drop down and "Manage Rules and Alerts".
Select "New Rule"
In "Step 1: Select a Template" – select "apply rule on messages I receive"
Click "Next"
Under "Step 1: Select conditions" – Select "with specific words in the subject or body"
In the bottom in "Step 2 Box", click on the blue text that says "specific words"

Enter the words you would like Outlook to search for (i.e.: ID Card, verification, etc.)

Once all the word you want sorted are entered, click next.
In "Step 1: Select action(s)" –

Select "forward it to people or public group"
OR Slect "move it to the specified folder"

Once again in the bottom "Step 2" Box click the blue words link to determine the destination.
Select Next

On this screen you can choose and exceptions to the rule you would like to include. If there are none, Click "Next"

In the final screen:

Name the Rule
Choose to Run the rule on messages in the current account
You can also choose to "create this rule on all accounts" this will run the rule for all accounts on your outlook.

Click "Finish"
ALWAYS test the rule by send yourself a test message FOR EACH WORD SEPARATELY.
That's it! You're finished, and your email is now more organized and ready for your inflow of daily emails.
About the Author:
Brandon Sherman, owner of S&H Insurance and an OAA member, has over seven years experience in the insurance industry and operates his business in Alva, Oklahoma. He has been an active member of OAA since November 2017. As an independent agency, he has access to thirty insurance companies; giving S&H Insurance the ability to find his customers the best coverage for the best rates. Connect with S&H Insurance on Facebook.