Recommendations
Catch up on Tony Caldwell's latest recommendations!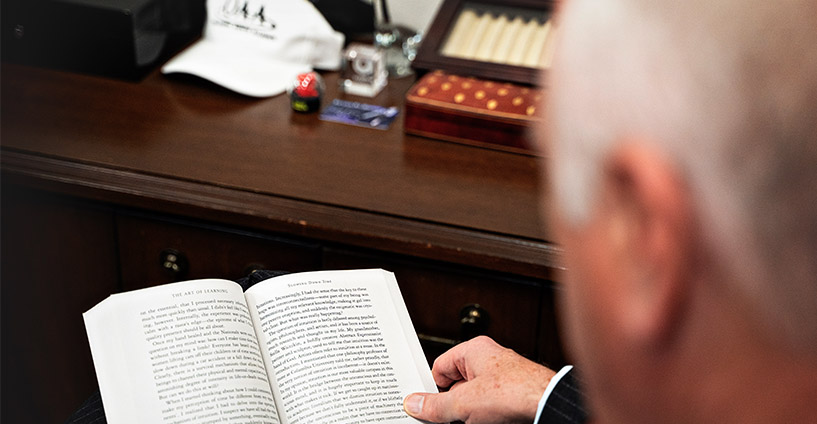 "The Tim Ferriss Show" with Tim Ferriss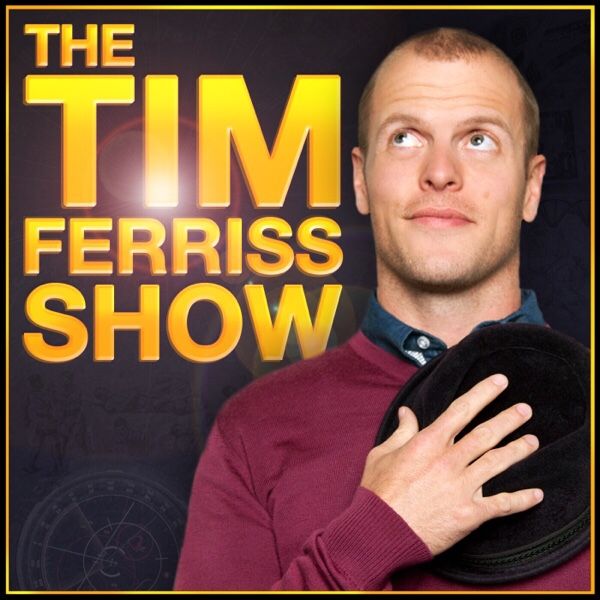 The 16 Day Entrepreneurial Leap Challenge
"Pre-suasion" Robert Cialdini
The acclaimed New York Times and Wall Street Journal bestseller from Robert Cialdini—"the foremost expert on effective persuasion" (Harvard Business Review)—explains how it's not necessarily the message itself that changes minds, but the key moment before you deliver that message.
"Cialdini is a master of communication. An academic who is readable. He lays out the practical ways to set up the conversation you have with anyone you want to convince (a prospect) to magnify the potential of success."
"The E Myth for Insurance Stores" Michael Gerber
Why most small businesses don't work and what to do about it
"Gerber expands the "E Myth" to practical ideas for building an insurance agency."
"The E Myth" Michael Gerber
RUNNING A SUCCESSFUL insurance business is a juggling act. You need expertise in your area of insurance to provide services to clients. You also need the know-how to run a small business. You've probably been well prepared by your education or experience for the technical ins and outs of an insurance business. Yet what training has prepared you to run a business?
"This is a foundational book every business person and entrepreneur ought to read. What are you building – a business or a job?."
"Dare to Serve" Cheryl Bachelder
In this updated edition of Dare to Serve, former Popeyes CEO Cheryl Bachelder shows that leading by serving is a rigorous and tough-minded approach that yields the best results.
"Former CEO of Kentucky Fried Chicken and Popeye's Bachelder describes the power of servant leadership in business."
"AI Superpowers" Kai Fu Lee
In AI Superpowers, Kai-fu Lee argues powerfully that because of these unprecedented developments in AI, dramatic changes will be happening much sooner than many of us expected.
"Lee is among the most knowledgeable people on the planet about Artificial Intelligence. An entrepreneur and investor educated and working in the U.S. and China he will provoke your thinking not just about the future and power of AI but who will dominate the entrepreneurial race in the future, China or the U.S."
"Willpower Doesn't Work" Benjamin Hardy
We rely on willpower to create change in our lives...but what if we're thinking about it all wrong? In Willpower Doesn't Work, Benjamin Hardy explains that willpower is nothing more than a dangerous fad-one that is bound to lead to failure. Instead of "white-knuckling" your way to change, you need to instead alter your surroundings to support your goals. This book shows you how.
"Well known Medium blogger Dr. Ben Hardy lays out why relying on willpower is a dangerous fad that leads to predictable failure. He shows you how to alter your surroundings to achieve your goals. ."
"Good Profit" Charles G. Koch
In 1961, Charles Koch joined his father's Wichita-based company, then valued at $21 million. Six years later, he was named chairman of the board and CEO of Koch Industries, Inc. Today, Koch Industries' estimated worth is $100 billion -- making it one of the largest private companies in the world. Koch exceeds the S&P 500's five-decade growth by 27-fold and plans to double its value on average every six years.
"One of the legendary Koch brothers Charles dispenses very practical business wisdom."
The Four C's" Dan Sullivan
Very interesting and helpful in study.
"The secret to entrepreneurial success!Commitment, Courage, Capability and Confidence. Sullivan will magnify your confidence and show you how to turn past success into unending future growth."
"The Principles of Influence" Robert Cialdini
In this highly acclaimed New York Times bestseller, Dr. Robert B. Cialdini—the seminal expert in the field of influence and persuasion—explains the psychology of why people say yes and how to apply these principles ethically in business and everyday situations.
"Cialdini's first masterpiece. How to use the principles of reciprocity, authority, consistency, consensus and liking to increase your successful communication. "
"The Sink" Walter Nusbaum
Ever met a stranger who changed your view of life forever? Could one sentence change the way you look at relationships? Work? Maybe even your world? There are many day to day interactions that we brush off as unimportant. What if we saw more? What if we left the world better, in each moment, than it was when we arrived? Even if that meant doing hard things.
"What if everybody took the challenge to make their world better? Obvious and power business applications in a short, inspirational book."
"The Road Less Stupid" by Keith Cunningham
Smart people do dumb things. Here's the proof: How much money would you have right now if I gave you the ability to unwind any three financial decisions you have ever made?
"One of the most honest and useful books about business I've ever read. Keith often destroys conventional wisdom and replaces it with practical experience.His questions for "Thinking Time" are priceless for any business owner. Written like a collection of blog posts its easy, but provocative, reading."
"The Team Success Handbook" Shannon Waller
Twelve strategies to help team members succeed in an entrepreneurial business and have the most fun, fulfilling, and rewarding experience of their working career. As Dan Sullivan says in the foreword to this book, "Great teamwork is one of the most sought-after yet anguish-inducing qualities in the entrepreneurial universe."
"A coach of entrepreneurial teams for over two decades Shannon describes what is unique about entrepreneurial business culture.It's required reading for all new OAA employees and recommended to anyone seeking to build an entrepreneurial culture."
"Blitzscaling" by Reid Hoffman
What entrepreneur or founder doesn't aspire to build the next Amazon, Facebook, or Airbnb? Yet those who actually manage to do so are exceedingly rare. So what separates the startups that get disrupted and disappear from the ones who grow to become global giants?
"Hoffman is the founder of LinkedIn and by definition an expert at rapid growth. There is a lot of practical, actionable stuff here. "
"It's Your Ship" by Michael Abramhoff
When Captain Abrashoff took over as commander of USS Benfold, it was like a business that had all the latest technology but only some of the productivity. Knowing that responsibility for improving performance rested with him, he realized he had to improve his own leadership skills before he could improve his ship.
"How did a new ship captain lead the turnaround from the worst to the best ship in the U.S. Navy? Inspirational but much more important eminently practical."
"Unlearn" Barry O'Reilly
There's a learning curve to running any successful business. But once you begin to rely on past achievements or get stuck in outdated thinking and practices that no longer work, you need to take a step back―and unlearn.
"O'Reilly posits that the most useful skill in today's rapidly changing business climate is not learning but "unlearning" things that are now holding you back."
"Never Split the Difference: Negotiate As if Your Life Depended on It" Chris Voss
Everything we've previously been taught about negotiation is wrong: you are not rational; there is no such thing as 'fair'; compromise is the worst thing you can do; the real art of negotiation lies in mastering the intricacies of No, not Yes.
"The former lead hostage negotiator for the FBI Chris' book is loaded with practical negotiating tips. Learn the value of the "black swan" technique and a simple question that can resurrect a dead deal and turn it to success among other things."
"Experience on Demand" Jeremy Bailenson
Virtual reality is able to effectively blur the line between reality and illusion, granting us access to any experience imaginable. These experiences, ones that the brain is convinced are real, will soon be available everywhere.
"Virtual and Augmented Reality are coming to your business soon whether you're ready or not. This book will help you get ready to get ready."
Simple Numbers, Straight Talk, Big Profits!" Greg Crabtree
Simple Numbers can guide you to increased business profitability! Take the mystery out of small business finance with this no-frills guide to understanding the numbers that will guide your business out of any financial black hole.
"A simple yet powerful and easily readable book on how to measure the most important things in your business.Critically important for the new business owner and incredibly useful for the veteran."
"Good to Great" Jim Collins
The Challenge:
Built to Last, the defining management study of the nineties, showed how great companies triumph over time and how long-term sustained performance can be engineered into the DNA of an enterprise from the verybeginning.
But what about the company that is not born with great DNA? How can good companies, mediocre companies, even bad companies achieve enduring greatness?
"A classic everyone has heard of but most haven't read. Why do some companies succeed wildly and others eventually die? How can you adopt the principles of success to your business?A must read for all business owners."
"Get a Grip" Gino Wickman and Mike Paton
Eileen Sharp and Vic Hightower were frustrated. After years of profitable, predictable growth, Swan Services was in a rut. Meetings were called and discussions held, but few decisions were made and even less got done. People were pointing fingers and assigning blame, but nothing happened to solve Swan's mounting problems. It felt as though they were working harder than ever but with less impact.
"Is business tough, hard work and no fun?This easy to read business fable highlights practical answers to turning your business into what you want(ed) it to be in the first place."
"Skin in the Game" Nassim Nicholas Taleb
In his most provocative and practical book yet, one of the foremost thinkers of our time redefines what it means to understand the world, succeed in a profession, contribute to a fair and just society, detect nonsense, and influence others.
"This will make you think but also give you practical answers to what it means to succeed, make a fair contribution, detect nonsense and influence others."
"Head Strong" Dave Asprey
From the creator of Bulletproof Coffee and author of the bestselling The Bulletproof Diet comes a revolutionary plan to upgrade your brainpower—in two weeks or less.
"Asprey is a brain hacker and serial entrepreneur. Who knew that butter and brain oil made coffee taste better? Apsrey is working to live to 180 or something ridiculous like that but he has a lot of practical hacks in the book which make it worth reading. "
"Powerful: Building a Culture of Freedom and Responsibility " Patty McCord
When it comes to recruiting, motivating, and creating great teams, Patty McCord says most companies have it all wrong. McCord helped create the unique and high-performing culture at Netflix, where she was chief talent officer. In her new book, Powerful: Building a Culture of Freedom and Responsibility, she shares what she learned there and elsewhere in Silicon Valley.
"The former Chief Talent Officer at Netflix she has a different take on recruiting, training and motivating great teams. A must read."
"When: The Scientific Secrets of Perfect Timing" Daniel H. Pink
Everyone knows that timing is everything. But we don't know much about timing itself. Our lives are a never-ending stream of "when" decisions: when to start a business, schedule a class, get serious about a person. Yet we make those decisions based on intuition and guesswork.
"A New York Times and Wall Street Journal best seller Pink shows why timing (critical to success) isn't an art but a science."
"Rocket Fuel" Gino Wickman and Mark C. Winters
Visionaries have groundbreaking ideas. Integrators make those ideas a reality. This explosive combination is the key to getting everything you want out of your business. It worked for Disney. It worked for McDonald's. It worked for Ford. It can work for you.
"Another book by Wickman cowritten with his colleague who works as an "implementer" in the EOS system (We have worked with Mark Winters for two years at OAA with great results) "Rocket Fuel" describes the powerful working relationship between the entrepreneur and the chief operating officer (known in EOS parlance as the "Visionary" and the "Integrator") and what to look for in each."
"Tools of Titans" Tim Ferris
From the author: "I don't view myself as an interviewer. I view myself as an experimenter. If I can't test something and replicate results in the messy reality of everyday life, I'm not interested.
"A collection of high leverage tools and advice delivered in a very readable way. Highly recommended."
"The 4 Hour Work Week" Tim Ferris
Forget the old concept of retirement and the rest of the deferred-life plan–there is no need to wait and every reason not to, especially in unpredictable economic times. Whether your dream is escaping the rat race, experiencing high-end world travel, or earning a monthly five-figure income with zero management, The 4-Hour Workweek is the blueprint.
"You may not want to move to Buenos Aires to learn to dance while making a living back home but Ferris tells you how he did it and how you can use outsourcing to speed the growth of your business and create the life, and lifestyle, you want not what others expect. "
"Traction" Gino Wickman
All entrepreneurs and business leaders face similar frustrations—personnel conflict, profit woes, and inadequate growth. Decisions never seem to get made, or, once made, fail to be properly implemented. But there is a solution. It's not complicated or theoretical.The Entrepreneurial Operating System® is a practical method for achieving the business success you have always envisioned. More than 2,000 companies have discovered what EOS can do.
"Wickman's seminal book on how to get the most performance out of your growing business."
"The Absent Superpower" Peter Zeihan
The world is changing in ways most of us find incomprehensible. Terrorism spills out of the Middle East into Europe. Russia, Iran, Saudi Arabia, China and Japan vie to see who can be most aggressive. Financial breakdown in Asia and Europe guts growth, challenging hard-won political stability.
"Who wins economically in the coming decades? Where is the best place on earth to live and build a business?This and a lot more comes from a former Stratfor consultant who uses demographics and geography to predict a future that may be different than what you expect."
"How to Be a Great Boss" Gino Wickman and Rene Boer
Studies have repeatedly shown that the majority of employees are disengaged at work. But it doesn't have to be this way. Often, the difference between a group of indifferent employees and a fully engaged team comes down to one simple thing—a great boss.
"Wickman is the founder and developer of "The Entrepreneurial Operating System" which is an easy to use, highly effective, business management system we use at OAA. In this book Wickman talks about the incredible power of employee engagement and how to get it."
"The Coming Jobs War" Jim Clifton
In The Coming Jobs War, Clifton makes the bold assertion that job creation and successful entrepreneurship are the world's most pressing issues right now, outpacing runaway government spending, environmental degradation and even the threat of global terrorism.
"This is really two books. The first is about demographics and challenges nations and businesses face with employment in the future. The second half is about "employee engagement". Learn how valuable engaged employees are and why you should immediately fire any "actively disengaged" employees. A must read."
"Necessary Endings" Dr. Henry Cloud
Henry Cloud, the bestselling author of Integrity and The One-Life Solution, offers this mindset-altering method for proactively correcting the bad and the broken in our businesses and our lives. Cloud challenges readers to achieve the personal and professional growth they both desire and deserve—and gives crucial insight on how to make those tough decisions that are standing in the way of a more successful business and, ultimately, a better life.
"Sometimes we need to end relationships. Why, when, how and how to are just a few of the valuable things here."
"Start With Why: How Great Leaders Inspire Everyone to Take Action" Simon Sinek
Sinek starts with a fundamental question: Why are some people and organizations more innovative, more influential, and more profitable than others? Why do some command greater loyalty from customers and employees alike? Even among the successful, why are so few able to repeat their success over and over?
"This is a book to read and understand before you start your company. Or anytime after that. It's an amazing book full of practical advice."
"Give and Take" Adam Grant
For generations, we have focused on the individual drivers of success: passion, hard work, talent, and luck. But in today's dramatically reconfigured world, success is increasingly dependent on how we interact with others. In Give and Take, Adam Grant, an award-winning researcher and Wharton's highest-rated professor, examines the surprising forces that shape why some people rise to the top of the success ladder while others sink to the bottom.
"Who wins, Givers, Takers or Matchers? How do you know what someone is? Why does it matter? This is an incredible book and once you understand the power you'll look at every employee or customer interaction and relationship differently."
"To Sell is Human" Daniel H. Pink
According to the U.S. Bureau of Labor Statistics, one in nine Americans works in sales. Every day more than fifteen million people earn their keep by persuading someone else to make a purchase.
But dig deeper and a startling truth emerges:
Yes, one in nine Americans works in sales. But so do the other eight.
"Explores the power of selling. Why we're all in sales. And what makes really good salespeople? It's different than you think."
"The Icarus Deception" Seth Godin
Everyone knows that Icarus's father made him wings and told him not to fly too close to the sun; he ignored the warning and plunged to his doom. The lesson: Play it safe. Listen to the experts. It was the perfect propaganda for the industrial economy. What boss wouldn't want employees to believe that obedience and conformity are the keys to success?
""it's better to be sorry than safe" a different take on risk taking (hint – it's critical)."
"The Rockefeller Habits: What You Must Do to Increase the Value of Your Growing Business" Verne Harnish
What are the underlying handful of fundamentals that haven't changed for over a hundred years? From Harnish's famous One-Page Strategic Plan to his concise outline of eight practical actions you can take to strengthen your culture, this book is a compilation of best practices adapted from some of the best-run firms on the planet.
"Verne is a well known business coach who explores the fundamentals of success in business that are never changing and that you must master to be successful. "
"Fierce Conversations" Susan Scott
The master teacher of positive change through powerful communication, Susan Scott wants you to succeed. To do that, she explains, you must transform everyday conversations at work and at home with effective ways to get your message across—and get what you want.
"One of the most useful books a business owner can read. We all hate "tough" conversations. But they are necessary. Here's practical advice on how to have them and make them highly effective."
"How to Market to People Not Like You" Kelly McDonald
The standard approach to marketing is to look for as many people as possible who fit one core customer profile. How to Market to People Not Like You challenges this traditional thinking about core customer bases, giving you a new approach to expand your customer base and your business.
"She challenges conventional marketing wisdom and argues that focusing on customer values rather than demographics is how to achieve success."
"The Starfish and the Spider" Ori Brafman and Rod A. Beckstrom
After five years of ground-breaking research, Ori Brafman and Rod Beckstrom share some unexpected answers, gripping stories, and a tapestry of unlikely connections. The Starfish and the Spider argues that organizations fall into two categories: traditional "spiders," which have a rigid hierarchy and top-down leadership, and revolutionary "starfish," which rely on the power of peer relationships.
"If you cut off a spider's head it dies but if you cut off a starfish's leg it grows another one. How to build, and why you should, a business with a different structure than the traditional top down model."
"Branch Rickey" Jimmy Breslin
Breslin brings to life the heady days when baseball emerged as the national pastime in this inspiring biography of a great American who remade a sport-and dreamed of remaking a country.
"Not a business book but a biography. But the principles that Rickey followed are timeless, changed baseball and our culture forever and have application to to today and your company."
"The Go Giver" John David Mann
The Go-Giver tells the story of an ambitious young man named Joe who yearns for success. Joe is a true go-getter, though sometimes he feels as if the harder and faster he works, the further away his goals seem to be. Desperate to land a key sale at the end of a bad quarter, he seeks advice from the enigmatic Pindar, a legendary consultant referred to by his many devotees sim­ply as the Chairman.
"A business fable that shows the business power of being a giver not a go getter. A good companion to "Give and Take" by Adam Grant and "To Serve" by Bachelder. The trio summarize and describe my personal and OAA's business philosophy."
"One Thing You Need to Know About Great Managing, Great Leading and Sustained Individual Success" Marcus Buckingham
Great managing, leading, and career success -- Buckingham draws on a wealth of applicable examples to reveal that a controlling insight lies at the heart of the three. Lose sight of this "one thing" and even the best efforts will be diminished or compromised.
"A different way of understanding success."Success comes to those who remain mindful of the core insight, understand all of its ramifications and orient their decisions around it." A critical business book for today."
"The Innovators" Walter Isaacson
The Innovators is a masterly saga of collaborative genius destined to be the standard history of the digital revolution—and an indispensable guide to how innovation really happens. Isaacson begins the adventure with Ada Lovelace, Lord Byron's daughter, who pioneered computer programming in the 1840s.
"This is a series of brief biographical sketches which are interesting in themselves. But there is much more here to learn about business, risk and success. "
"Abundance: The Future is Better Than You Think" Peter Diamandis
In Abundance, space entrepreneur turned innovation pioneer Peter H. Diamandis and award-winning science writer Steven Kotler document how progress in artificial intelligence, robotics, digital manufacturing synthetic biology, and other exponentially growing technologies will enable us to make greater gains in the next two decades than we have in the previous 200 years.
"Harvard trained M.D., founder of the "Vomit Comet" and serial entrepreneur Diamandis takes a fact based look at our currently reality – which is much different than what you see in the daily news – and uses it to form the basis of an argument that the future is loaded with possibility.More than that he shows you what to look for and what to leverage. Peter's annual gathering of 350 entrepreneurs from around the world "Abundance 360" is something I've participated in for five years. Bring ductape! Your mind, and your imagination, will be exploded."
"Who Not How: The Formula to Achieve Bigger Goals Through Accelerating Teamwork" Dan Sullivan and Benjamin Hardy
When we want something done, we've been trained to ask ourselves: "How can I do this?" Well, there is a better question to ask. One that unlocks a whole new world of ease and accomplishment. Expert coach Dan Sullivan knows the question we should ask instead: "Who can do this for me?"

This may seem simple. And it is. But don't let the lack of complexity fool you. By mastering this question, you will quickly learn how billionaires and successful entrepreneurs like Dan build incredible businesses and personal freedom.
"The Culture Code" Daniel Coyle
In The Culture Code, Daniel Coyle goes inside some of the world's most successful organizations—including the U.S. Navy's SEAL Team Six, IDEO, and the San Antonio Spurs—and reveals what makes them tick.
"Want to build a strong, cohesive culture. Here are the ways."
"The Servant" James C. Hunter
In this absorbing tale, you watch the timeless principles of servant leadership unfold through the story of John Daily, a businessman whose outwardly successful life is spiraling out of control. He is failing miserably in each of his leadership roles as boss, husband, father, and coach. To get his life back on track, he reluctantly attends a weeklong leadership retreat at a remote Benedictine monastery.
"Another book, powerfully written, on the essence and effectiveness of servant leadership in business and life."
"Economic Facts and Fallacies" Thomas Sowell
"Economic Facts and Fallacies" acts to debunk several clearly identifiable fallacies based upon a few lessons derived from a larger, broader lesson in economics; in this manner it succeeds beautifully in accomplishing its goals.
"A different way of understanding success."There is a lot of crap thinking in the world today driven by people with agendas. Sowell looks through a lot of it. Fascinating."
"How the World Sees You" Sally Hogshead
The science of fascination is based on Hogshead's decade of research with 250,000 participants, including dozens of Fortune 500 teams, hundreds of small businesses, and over a thousand C-level executives.
"Personal branding expert Hogshead shows how different triggers influence, persuade and captivate others."
"The Art of War" Sun Tzu
Sun Tzu's ancient book of strategy and psychology has as much to tell us today as when it was first written 2,500 years ago. In a world forever at odds, his rules for anticipating the motivations and strategies of our competitors never cease to inspire leaders of all kinds.
"Dates to the 5th century but some principles are timeless. You don't have to be a killer to value strategy. Every business person should."
"Sun Tzu and the Art of Business" Mark McNeilly
Here are really two books in one: Mark McNeillys synthesis of Sun Tzus ideas into six strategic principles for the business executive plus the entire text of Samuel B. Griffiths popular translation of The Art of War.
"OK so you want to just skip to how Sun Tzu applies to business? Here it is!"