OAA membership gives independent insurance agents access to the best training and education programs in the industry. That includes SIAA's Training and Learning Center (TLC), as well as the Agency Foundation, which provides consultation services that can help agents no matter how much or how little experience they have when they join.
Take advantage of the education provided through membership with OAA today.
There are many benefits to accessing continued education opportunities that OAA provides to independent insurance agents. Education is not something that ends with a degree or a certificate, but rather, something that continues with every day and new experience. OAA and SIAA provide exciting training opportunities because we believe that the more education our agents have, the more successful they will be.
OAA does not provide just one educational outlet. Instead, we provide individualized services that are unique to your agency and your needs. For example, new agents can take part in QuickSTART from SIAA. They can also participate in the Agency Foundation, which is great for more experienced agents as well. We also provide coaches who can mentor our members once they join.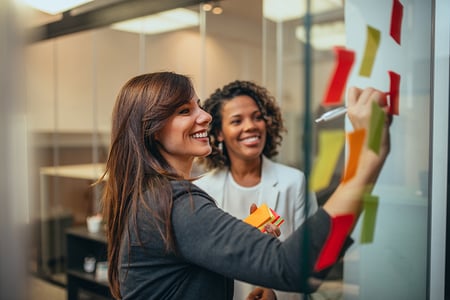 Education for New Agencies
What does it take to grow a new agency from the ground up? It doesn't just take hard work. It also takes knowledge! Why not start your independent insurance agency with the advantage of OAA's proven education program? The Agency Foundation helps new agencies build on a strong, knowledgeable foundation that sets them on the right path to success.
Education for Established Agencies
Even for the most established and experienced independent insurance agents, there is always more to learn. Up-to-date education programs should help brand new and experienced agents alike improve their skills, find additional revenue opportunities, and grow their agencies' value. SIAA's TLC includes the QuickSTART program, which provides OAA members with an innovative training program.
Education Opportunities and Events
Wherever your independent insurance agency falls, there are many education opportunities and events for OAA members to take advantage of throughout the year. Explore upcoming sessions and webinars on the OAA event calendar.
Education is a key part of becoming an independent insurance agent.
Questions? We have answers.
Check out our Frequently Asked Questions below, but please don't hesitate
to contact us with any additional questions or concerns about OAA or membership with us.
What can I expect after joining OAA?
What are the requirements to join OAA?
What are the revenue opportunities?
Join OAA
OAA's programs offer numerous benefits. Whether you are ready to start a new, growth-driven agency or you are currently part of an established agency ready to make the leap to independence, we can support you.
We also work with experienced agents who are ready to increase their profits and grow their businesses so that they are in the prime position to sell.