Our Story
In the mid-1990s, Tony Caldwell was ready to reinvent his career. He brought to close a distinguished career in public service and small business.
His dream was to build a large sales organization, helping other people achieve their personal dreams and goals while having some fun along the way.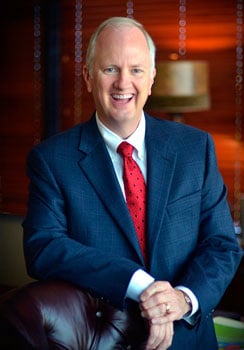 Tony entered the insurance business on a shoestring, joining a friend, Ken Anderson, in his independent agency. While he saw an excellent opportunity selling insurance, others thought he was crazy.
At the time, the insurance industry was fragmented and consolidating. Carriers were increasingly shutting out small independent agencies from access to lines and products they needed to maintain and grow their agencies.
The only way to reliably grow was by buying out other agencies or spending capital to hire salespeople.
While Tony didn't have the resources to acquire other agencies he had the resourcefulness and the smarts necessary to find the solution to his growth challenge. And, he wasn't afraid to take a calculated risk; after all, he started in business the first time with no income and a pregnant wife.
In a powerful twist of fate, Tony met Tom Barrett, from Strategic Insurance Agency Alliance (SIAA). At the time, in 1997 SIAA had 525 partner agencies. Tony learned about SIAA's unique model from Tom. He recognized the potential of such an organization to help independent agents like Tony and his partner. They decided to keep a close eye on SIAA.
In the meantime, Tony and his partners scratched and clawed for every piece of business that they could find, fighting for incremental growth, while struggling to maintain access to the companies, codes, and lines that they needed.
In 2000, when Tony met Tom Barrett again, SIAA had grown to 1,500 members. This time, Tony signed up to be the first SIAA master agency located west of the Mississippi River.
What would become OAA was born inside of Tony's independent insurance agency on that day in 2000.
They started with scarce resources, just one member agency (their own), ten million dollars in standard market premium, and three insurance carriers.
By the end of the year, Tony and Ken hustled to recruit three more independent agencies.
Up to that point, almost all of SIAA and OAA's new member agencies were existing independents. However, in 2003, Tony and his team helped a captive agent make the transition to successful independent, pioneering the model for what would be a major avenue of growth helping captive agents start an independent agency from scratch.
By 2007, OAA had 25 agency members, most former captive agencies. While these member agencies were growing quickly, many were struggling to operate their business. So, in one of many pioneering actions, Tony hired the first agency development field specialist in the entire United States to guide OAA members on how to successfully manage their businesses.
The following year, OAA's growth accelerated, doubling the number of member agencies from 25 to 50.
That same year Tony dove headfirst into Dan Sullivan's Strategic Coach program, bringing advanced learning and coaching techniques into OAA on an informal basis.
In 2010, OAA made the organization's first interstate growth into Arkansas.
Tony's partner Ken Anderson exited OAA in 2012. The following year, Tony and SIAA's Matt Masiello collaborated to formalize the strategic coaching and support that the organizations had already been providing to new agencies into the Agency FOUNDATION.
OAA expanded into Kansas in 2014 and one year later topped 100 members. At this point, growth accelerated. In 2020, total members surpassed 180 and total premium exceeded $500 million. With these increased resources and leverage, OAA reached a dramatic tipping point, offering more services and supporting more carriers.
In the first 18 years of business, OAA achieved a whopping 36.6% compound annual growth rate while reinvesting for future growth.
Now, after more than twenty years in business, Tony and OAA help our members earn more money per premium dollar than with any other agency partner. "Our dream is to help others make their dreams come true because we know that's how we make our dreams come true," says Caldwell.
OAA enters the new decade with our four key values ingrained:
In the past five years, OAA has been among the fastest-growing companies in Oklahoma City and has been recognized as one of the best workplaces for employees. We are consistently the top master agency for SIAA and we sell more than $500 million for our strategic partner carriers.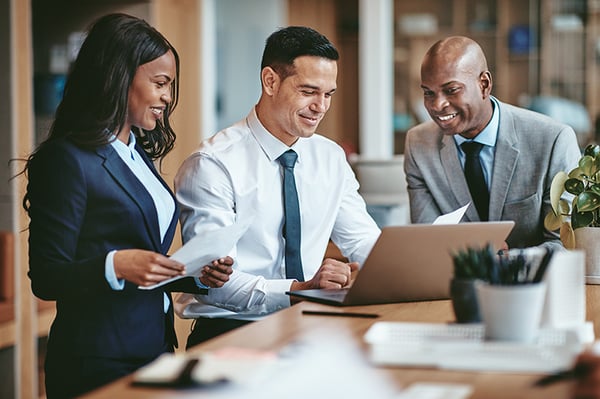 Looking Forward
By 2024, OAA will have 200 members in four states. We are also building out the Central Valley of California as the market allows for growth.
Newer OAA members take pride in sending their kids to college, comfortably enjoy regular family vacations, pursuing hobbies, and setting themselves up for their dream retirement.
Legacy members, who have already scaled their agencies, are confident that Tony and his team are looking for new ways to help them maximize their profits and anticipate the future of the industry.
Tony explains it like this: "I believe that everyone has unique abilities. If they are free to do their work with passion and purpose, employing their unique abilities, then they will end the day more energetic than when they started. OAA members grow faster, easier, and with less expense because they can focus on their unique abilities, while we handle what we are great at."
If you are an agency business owner that desires a better future, a bigger earning opportunity, increased profit margins, or are interested in an easier way to accomplish your life and business goals, then the OAA team might be a great fit for you.
Collaboration is a foundational quality of OAA. We don't sell insurance. Our member agencies do that. OAA members remain truly independent. They always own their own book and codes. We provide world-class book management, which is critical to maximizing bonus and profit-sharing revenue.
Each insurance carrier has its own unique profile. Often, carriers offering similar lines go about their business in radically different ways. Tony and his team carefully scrutinize each insurance company, in detail, in order to maximize members' book management.
While most independent agents aren't large enough to wield significant leverage with carrier companies, together we maximize compensation for all of our members with advanced knowledge and combined negotiating power.
For people with the right mindset, there is an unlimited opportunity. As OAA grows, there will be more opportunities than ever to move into areas that people aren't even imagining today.
OAA member agents don't have to worry about losing carriers, getting the best price on things like an automation system, hiring a great marketing person, and taking business risks on your own.
"OAA started with the dream of building a large sales organization. It morphed into an organization committed to helping people achieve their dreams."
~Tony Caldwell