Create the Independent Life of Your Dreams with this free ebook!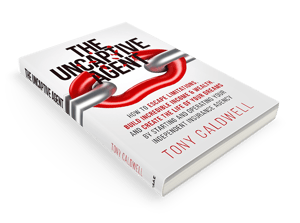 If you're ready to escape captive agent limitations, build incredible income and wealth, while creating the life of your dreams, you need this ebook. There's never been a better time to become UNCAPTIVE!
Our CEO Tony Caldwell takes you step-by-step through the thinking, mindset, skill sets, and checklists, as well as the practical tools you need to launch and successfully operate an independent insurance agency.
Download this important resource today!
"This book provides inspiration and advice for founders and owners to build agencies that grow faster, avoid failure, and reach greater levels of success."

- Dan Sullivan, founder of Strategic Coach©