August 27, 2019
Where Will They All Come From?
2 min read
Topic: Growth Agent Insight Insurance Agency Growth Strategies Start an Agency Grow an Agency
My experience tells me that it takes five years to develop a well-trained commercial lines customer service agent (CSA) from scratch. It takes 3 years to train personal lines CSAs to great competency and there is a three to five year investment for producers before they become profitable.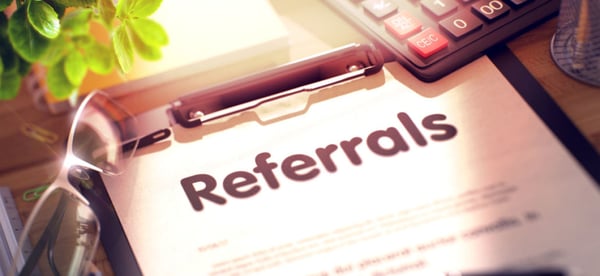 Most industry studies say that somewhere between 50 to 70 percent of all employees in the property and casualty distribution industry will retire in the next five to seven years. Most of these coming retirees work in small businesses with fewer than nine total employees.
On a recent call with owners and managers of agencies ranging in size from five to fifty employees, recruiting and training "talent" was cited as their number one business problem. As the discussion unfolded with these ground-level experts the comment was made, "it's only going to get worse!"
The IIABA and its state organizations recognize the problem, as do insurance companies, and have developed many programs. None of them are having much impact.
So, I asked the "expert" agency owners and managers, "what works for you?"
The unanimous consensus was that their best recruits are referrals from their existing employees. This makes sense. People who are proud of what they do and where they do it want good people to work alongside them. They also know that referrals reflect themselves, their work ethic and their values. So human nature dictates that referrals tend to be of similar quality.
Also, current team members know who will be training the new hire and that if the wrong person is recruited, they will have to do this work repeatedly. They have "skin in the game." One owner told me that his team had come to him and said, "hold out for a great person; we'll do the extra work until then." My guess is that most employees of most businesses would say the same thing.
So, if referrals are the best source for new team members, what kind of people are you looking for? Again, the wisdom of this group of owners and managers is insightful. "We don't look for someone else's people, we have to lure them away with more money, which just increases our overall payroll and we get bad habits in the bargain," was the consensus. Hiring someone new to the industry and training them internally was also the common opinion of what works best.
This is time-consuming and expensive, of course, but again, the group's wisdom is helpful. Most have found a simple plan of beginning a new employee with simple tasks interspersed with formal training, yields an employee who is productive and contributing almost immediately.
Finally, the group advises, "you need to be looking when you don't need someone and willing to hire a great prospect when they are available." In other words, don't procrastinate, but always be hiring, training and improving.
The people "problem" is going to get worse in the future, but as this group of astute leaders makes clear by implication, it's only a serious issue for those who aren't proactive. What are you doing to ensure the future of your business?