December 13, 2016
The Golden Age of the Small Insurance Agency
2 min read
Topic: SIAA Insurance Agency Growth Strategies Grow an Agency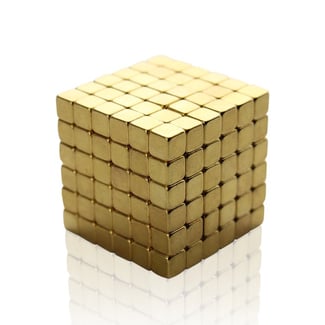 Much has been written in the last few years about the challenges to be faced by the independent insurance agency industry in the coming years. Some of that by me. The conventional wisdom is that significant market share will move to online vendors disadvantaging small agents. I agree with this.
However, I also strongly maintain that most consumers want the personal advice and expertise that a relationship with a local human agency is still, and will be, best able to provide. Consumer surveys continue to show a strong preference for this, and this is particularly true among millennials who are now the largest U.S. generation.
The fear of older agency owners of the future is now driving increasing numbers of them to the exits. They believe that the future looks darker than the past. At the same time, a new generation of independent agency owners is taking their place by starting their agencies from scratch. According to industry analyst and commentator Chris Burand "approximately 6,000 new independent agencies…have been created in the last five to eight years."
And these agencies are creating most of the organic growth in the industry according to a recent article by Burand in "The Insurance Journal". Of the new agencies "almost all are writing through other organizations". By this Burand is referencing SIAA (of whom my firm OAA is among the largest regional Master Agencies) who has assisted in the creation of over 4,000 new agencies and numerous, much smaller, competitors.
What all of these means, in my opinion, is that ten years from now we will still have 30-35,000 independent insurance agencies in the U.S. but that they will be different agencies. A very significant portion of these agencies will belong to organizations like mine not only for carrier access but increasingly for the carrier leverage and market sophistication that a larger organization can bring. To me, this is very exciting because it means a unique marriage between small, local, entrepreneurial agents focused on building relationships and creating growth opportunities for themselves and larger development organizations focused on providing the resources for these agencies to thrive.
The result is the beginning of a new Golden Age for small, local independent insurance agencies where it is easier than ever to start and build a successful small business. A Golden Age is upon us where entrepreneurs in their local communities can be rewarded for the value they create in ways only large agencies were in the past.