September 27, 2016
Spread
2 min read
Topic: Insurance Sales Insurance Agency Growth Strategies Grow an Agency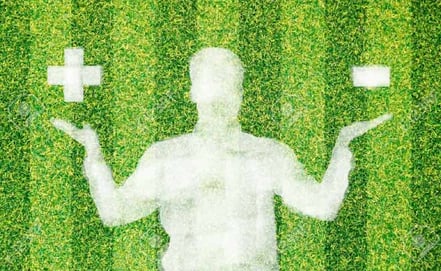 If you've been reading my blog for a while, you know I am a big proponent of benchmarking. Benchmarking is comparing your business to others similarly situated. Comparing your results to others is a great benefit in decision making and often can be helpful in diagnosing how well your business is operating.
A question I often get from new agency owners is "how much should I pay?" Another is "what should my profit margin be?" Others ask me "how do I know when I need to hire another staff person?" All of these questions can be answered, to one degree or another, by looking at your spread and then comparing it to others.
"Spread" is defined as the difference between Revenue Per Employee and Employee Cost. This number is a form of gross margin.
If you can calculate spread, then you know a lot of useful information about your business. In the first place, you know revenue per employee. If your revenue per employee was $80,000 and the average of agencies your size in your kind of business and in your part of the country is $135,000, you know you have a problem. You are overstaffed! If your revenue is $200,000 per employee, you know you are understaffed, are probably going to have turnover, and have no capacity to grow.
If you know that your employee costs are $30,000 per person and the average of others is $60,000, what does that tell you? You're getting a bargain, your staff is below average in capability, you are not paying enough, and getting ready to have turnover, etc.
The difference in revenue and cost is "spread." It is a gross measure of the profitability of an agency. If your spread is $25,000 and the average is $50,000, you know you're compensation is too high and your sales (per employee) are too low or both. If spread is lower than average, it bears figuring out why! On the other, if spread is much higher than average, you should understand why that is as well. It may be that you're doing a better job of account rounding, upselling, target marketing, etc. Or it could mean that you're understaffed and working people harder than they can sustain long term. Which is it? Knowing will help you run your business better and make more money!
Knowing your numbers is important in planning and decision making. I hope you see that there are a lot of insights to be gained from just knowing a handful.