June 14, 2016
$5m in Profit Sharing for Independent Insurance Agents
1 min read
Topic: Blog Insurance Sales Company Newsroom Grow an Agency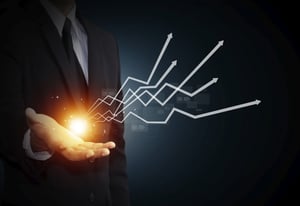 Last week about 200 people gathered to celebrate their collective success as members of OAA. At the meeting we celebrated the nearly $5 million dollars in insurance company profit sharing and bonuses that had been distributed among the 125 member agencies in 2015.
While $5 million dollars is a lot of money, the fact is that most of those receiving it would not have made any of it on their own! Our average member writes about $2 million in premium and in the normal course of things would not be able to qualify for profit sharing based on their individual production. But as OAA and SIAA members they do. Not only that but because of our collective size they receive, on a per cent basis, bonuses similar to what national brokers listed on the stock exchanges do.
This is magical!
Celebrating OAA Members
And it was a magical evening. It was a tremendous privilege for me to hand agent after agent checks for $50,000 and more. Our top ten money earners each received over $100,000 and most of those agents have been in business for less than 10 years! The largest check this year, as it was last, was nearly a half a million dollars. Magic!
Celebrating Financial Security
The other thing that we celebrated was the financial security and personal dreams these dollars represent for our members. After all, $50,000 in profit sharing that you've never received before is – pure profit. And when it comes time to sell the agency that money represents nearly half a million dollars in value that wasn't there before OAA came along.
I hope that if you were there, you left as excited as I did! And if you weren't – but would like to know how you can have some of the magic for yourself – call me!