When I ask the average insurance agency owner how much they spend on advertising and marketing I usually get a blank look. Sometimes it's because they have no idea – they're spending money, but they just don't know how much. Other times, it's because they aren't spending any.
And when I ask what's an appropriate amount to spend on marketing activities, I usually hear that it's something like 5%. I think that number must have been in a book somewhere because I hear it so often!
My agency has been in the Best Practices list several different times. In some cases, it was in the Top 25% Fastest-Growing list and other times in the 25% Most Profitable list. But we were never in both lists at the same time!
It costs a lot of money to grow and that reduces profits – or the owner's income. But if you want to grow you must be prepared to invest in it.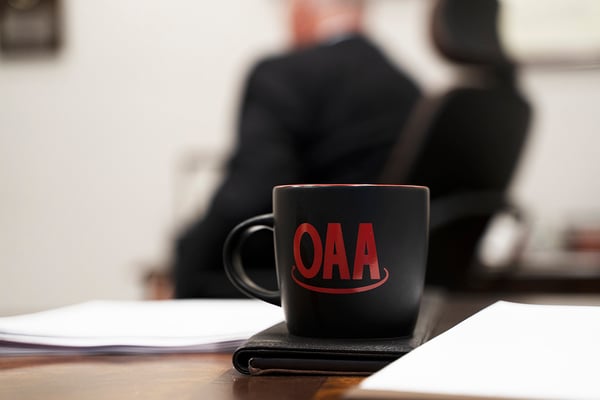 How Much Should You Spend on Marketing?

So, how much should you spend?

Each case is different, so I can't answer this for you but I can tell you 5% ain't gonna cut it! I would suggest that you consider reinvesting ALL of the profit that you make from whatever growth you achieve until you get as big as you ever want to be.

I know that sounds like a lot, but I put my money where my mouth is. We are growing at a 50% annual rate and investing all of the profit growth back into the business. Because that's what it takes.

If you want to grow slower, invest less.

But just remember – it's an INVESTMENT, not an expense – you are going to get a return if you invest wisely.
You Need a Plan
When I recently visited one of our insurance agencies to get better acquainted with their operations, I asked about their marketing program.
The owner told me, "We're just order takers!" He elaborated on the market they're in and said that they just write the business that comes to them.
This is a very common strategy among many independent insurance agents. This doesn't mean it's a good insurance marketing strategy.
The world's greatest musicians can play riffs on the basics of music and make the result sound inspired. Superstar athletes obviously can do the same. The key, I think, is mastery of the basics.
Without mastery of the basics though, does just letting what happens, happen, make sense as a marketing and agency growth strategy? I don't think so.
And the statistics bear me out. We have helped create hundreds of independent agencies. When I compare the results of those who strategized and were intentional in their marketing, as opposed to those whose strategy was to be an order taker, the results are about 3 to 1.
On average, agencies with intentional marketing efforts outgrew the "order takers" by 300 percent over the same period.
Genius, prodigy or superstar athletes can take what comes and make gold out of it. The rest of us, experience and data suggest, need a plan!
Marketing is Easier Now Than Ever
Marketing to potential customers is easier than ever, thanks to the web, social media and email.
About 52% of insurance shoppers in 2017 headed online to do research before buying, two-thirds of them are still buying from a local agent.
So, the good news is that most people want to buy from agents. And the cost of communication is cheaper all the time.
It's Not About Ads, it's About Relationship Building
Just remember: Marketing is not advertising. Two-thirds of those consumers doing online research said they prefer buying from companies who sent them customized news and articles rather than companies who just advertised. Email marketing, website marketing, and social media marketing are great channels for staying top-of-mind of your local community.
Don't know where to start? Here are some tips:
You know people are doing research. Make sure the homepage of your website makes a great first impression, and pay attention to search keywords and use them. Have a form so people can contact you for more information or a fast, easy estimate. People like fast and easy–they already view insurance as complicated.
Information is a lead-generation tool, so use it to your advantage. Write blogs, and pay attention to Search Engine Optimization (SEO) so your blog rates high in search results.
Buy a mailing list. You can buy lists of prospects for different kinds of insurance, target certain areas, income brackets, age, new homeowners, etc. Then send emails that offer information specific to them.
Start an email newsletter, and if you have the budget, print them as well. You can use that same list you use for emails to send your newsletters.
Use social media. No one buys insurance from social media posts, but you can use them to pique interest. Remember: A lot of leads come from friends and family of your current customers, so make your posts interesting or funny so they get shared widely.
Video is all the rage. Include video in your social media posts, and even start your own YouTube channel. Video on your website and Facebook page is a good idea, too. Make videos about the products you offer and title them so they're easy to find.
Ask for reviews and testimonials from your current client to put on your website and social media accounts.
Some things will work well and others won't. Regularly examine your data to discover which channels give you the most bang for your buck.
Insurance ads today are filled with cartoon characters, animals and snarky people delivering their pitch. These might entertain, but can that cartoon character give them the information they need? Will it be standing by them when they have a house fire?
By all means, be entertaining, but the point is to network and form relationships that inspire confidence and trust. As the Roper Center points out, people still want a relationship and they want customized information.
Make the right marketing investments to grow your business!