January 20, 2016
OAA Welcomes Lonnie Hill
2 min read
Topic: Company Newsroom
We would like to introduce the newest member of our Agency Development Team, Lonnie Hill.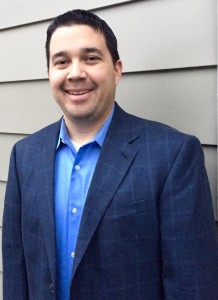 Introducing Lonnie Hill
Lonnie's past experience includes being the Commercial Sales Leader for All State Insurance in Oklahoma. He has ten years of claims experience, and six years of product pricing experience. What excites Lonnie the most about the opportunity at OAA, is being a part of something that has the ability to dramatically improve and grow an agent's independent business. He's also motivated by the fact he'll be able to impact those results at a local level.
Lonnie is married and lives in the uber cool Plaza District in OKC. He is an avid runner, finishing 4 full marathons and 15 1/2 marathons so far. Lonnie is an 80's hair band enthusiast so when he pulls into your agency don't be surprised to hear Poison, Def Leopard or Motley Crue blasting from the speakers. I asked Lonnie what his first executive order would be if he were elected President of the United States. His answer? "...speaking as someone with some student loans...probably the student loan crisis". His first order of business at OAA? To meet our entrepreneurial minded agents and put his experience to use helping them increase their revenue and grow their agency value.
Lonnie's got the degrees to back him up, with a bachelors in Sociology from OCU and a Masters in Management and Organizational Leadership to add to his insurance background. We think he is a great fit for this team as we continue OAA's mission "to make it possible for our members to achieve their dreams, improve their lives and the lives of their employees".
Lonnie reports to Kristi Abdo, Director of Agency Development and joins current team member Kimberly Swan to complete the Agency Development Team.
Lonnie can be reached at lonnie@oaaonline.net, please feel free to welcome him to the group!