September 26, 2017
OAA honored at Metro 50 Awards
1 min read
Topic: Company Newsroom Community
The Metro 50 Awards Banquet is one of Greater Oklahoma City's most prestigious events. The metropolitan area's fastest-growing privately held companies are ranked based on their percentage of annual growth between 2014 and 2016. Qualified companies are required to have revenues of at least $1 million for the previous year. The ranking of all Metro 50 winners was revealed by Oklahoma City Mayor Mick Cornett during the dynamic dinner on Monday, Sept. 25, 2017.
The OAA Leadership Team accepted the award on behalf of our entire hard-working dedicated team of insurance professionals. OAA is grateful for every independent insurance agent entrepreneur who has made the choice to partner with us. Thank you for choosing OAA, we are dedicated to helping you achieve your dreams, and we find the harder we work to help our members achieve their dreams, the closer we get to ours!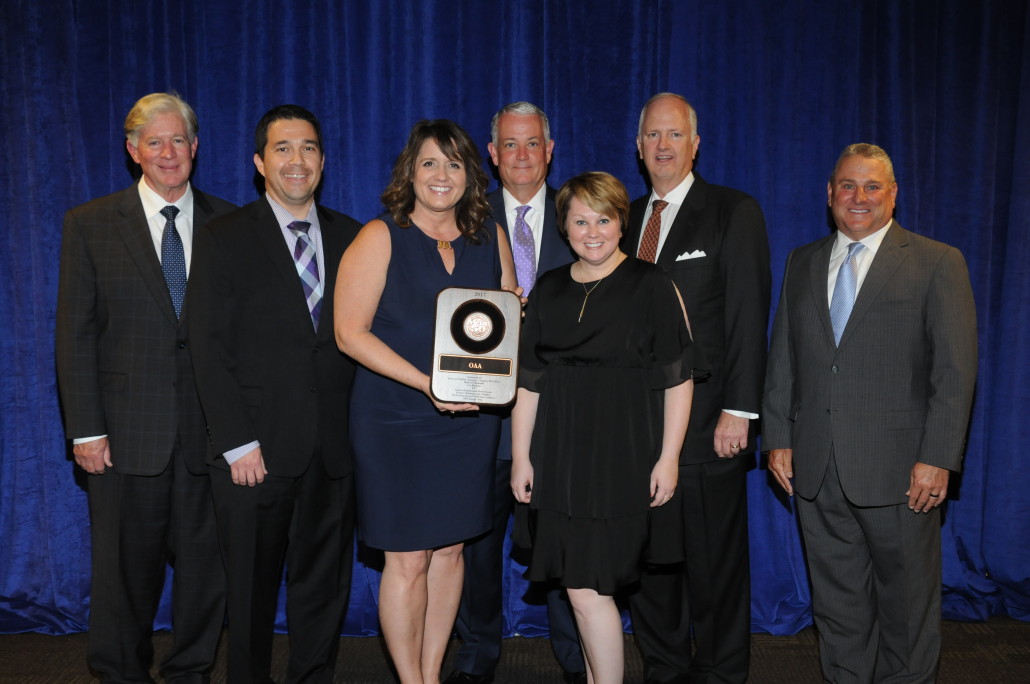 pictured left to right: Ron Hanna, Lonnie Hill, LeAnn Sanderson, Chris Moslander, Jeana Courtois, Tony Caldwell and Rick Simpson.