September 21, 2018
Momentum Builders
1 min read
Topic: Company Newsroom Start an Agency Grow an Agency
Wednesday September 20th, was the first Momentum Builders class put on by the Agency Development team.
About Momentum Builders
Momentum Builders is agency coaching aimed primarily at principals in business 2-7 years. OAA has seen many agents hit predictable challenges to growth, and we know how to help.
Dan Ramsey
This time, special guest Dan Ramsey spoke to our group of agents, sharing his wisdom gained over the course of his professional career. Dan spent much of his career committed to serving his country in the United States Navy. He was the former owner/manager, of an independent insurance agency in Chickasha, OK. Served on Oklahoma State House of Representatives, the President/CEO Independent Insurance Agents of Oklahoma. He is now retired and uses his servant heart and enthusiasm for the independent agent as a part time Agency Mentor for OAA.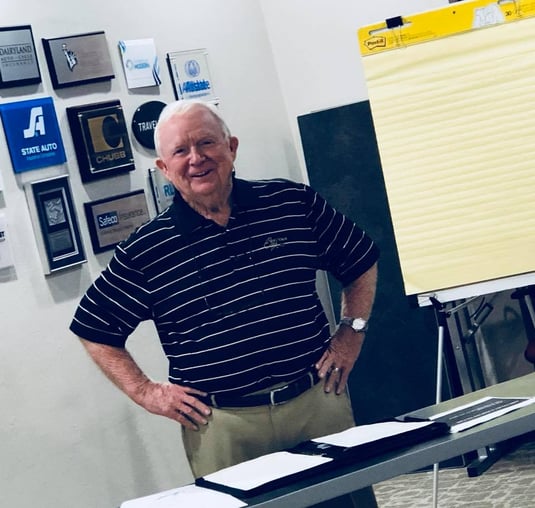 A few tips from Dan:
Make sure your agency is aligned with what you say it is, establish a guiding set of values, and then base every decision off of those.
Create Core Values - A principle that guides an organizations internal conduct as well as its relationship with the external world.
Utilize these Core Values to create your business's Company Culture. A Company Culture is beliefs and behaviors that determine how a company's employees and management interact and handle outside business transactions.
Have a Mission statement and Vision Statement. Then live it.
...and much more (be sure to join us next time!)
If you were joining us by webinar, it came to our attention that there were sound issues in the first 20 minutes of the session. Apologies for this, this session will be rescheduled for another time soon to attend.
Join us next time & let's keep building momentum!