June 21, 2016
Give Yourself a Raise!
2 min read
Topic: Insurance Agency Management Insurance Agency Growth Strategies Start an Agency Grow an Agency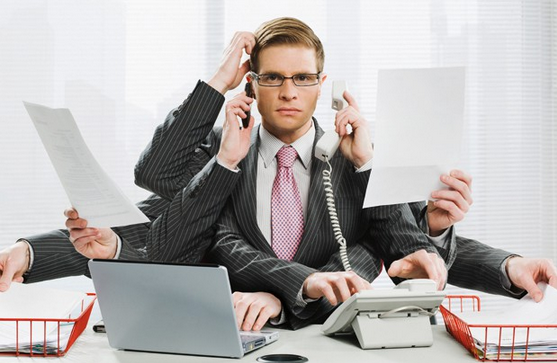 Every entrepreneur I have ever met started out as the chief cook and bottle washer. When we begin our businesses, we owners have to do it all – don't we? After all, we're the only employee, and we can't afford any help.
But this changes over time as we grow our companies. Unfortunately, sometimes we forget as we add staff that we started the business so we could do what we really enjoy while making more money doing it. We keep washing bottles and cooking things when what we really love is finding new customers.
Why do we do this? I think it's because we have become used to it, and as we think about growing the business we lose sight of our true talents – and the value of those talents.
In the agency business after an agent has been at it two or three years, I find them wanting to hire "producers". This is because to keep the business growing the owner believes he/she needs more help selling as their time is spent increasingly on managing and other tasks.
I was talking to a successful agency owner the other day about how to continue to grow his business. He had just fired several non-producing "producers" and told me how frustrating it is to waste his time managing them. I asked him, "How many hours do you work a week, and how do you spend them?"
In a 50 hour week my partner spends 15 in selling activities, 10 in management, and 25 doing tasks most suited for a customer service person (bottle washing). We estimated together that his selling time generates $300 per hour. Managing sales people generates $150 an hour for him and the CSR tasks can be hired for $25 an hour for the most qualified CSR in town.
My question was simple. "Why are you doing $25 dollar an hour work instead of $300 an hour work?"
As a result of our conversation, he is going to hire a service person for his agency (which he can afford to do) and spend more hours on what he truly loves – selling insurance to customers.
What about you? How do you spend your time? Are you doing things that others should? If you turn the bottle washing over to someone else, what is the income potential of your newly free time? Unlike an employee, an entrepreneur is free to give himself a raise whenever he wants. Give yourself a raise today!