March 29, 2016
Technology Offers Great Communication Opportunities
1 min read
Topic: Insurance Marketing Start an Agency Grow an Agency insurance agency software
A few years ago, I was asked by Traveler's Insurance to take an extensive survey on a variety of issues of importance to independent insurance agents and carriers. And while I have taken dozens of insurance company surveys in my career, this one was different.
This survey was about cutting-edge issues of technology and change drivers in our industry. Travelers wanted to know how many of these things we are aware of, using, or planning to use in the next five years.
Which Technologies are You Using?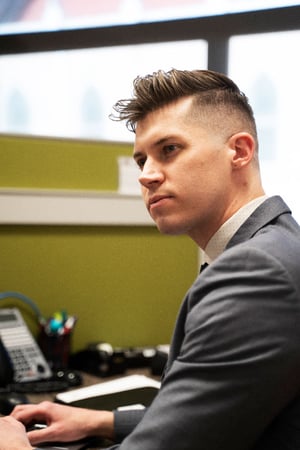 In terms of keeping in touch with customers, they asked which of the following ways we communicated:
Immersive Virtual Reality (IVR)
Dual Tone Multi-Frequency Signaling (DTMF)
Social Media (Twitter, Facebook, LinkedIn, etc.)
Phone (Live Person)
In-Person
Email
Video Chat/Skype/Facetime
Mobile App
Web Chat
Text/SMS
Now, I'll bet all of you could answer yes to many of these. Some, like texting and social media, were only being used currently by early adopters. Most agencies didn't have a clue yet about how to use these things to communicate with customers and prospects.
Communicate Using Every Tool Available
A few, like Immersive Virtual Reality (IVR), video chat and web chat, were surprising. How many agents use IVR? Frankly, I'm surprised that Travelers knows what it is! But I also predict many of you will be using it for client meetings in the next five years. Travelers thinks you will too, and that's why they're asking about it.
The world has already changed. Today every agent should be communicating with customers and prospects using the telephone and email but also text, social media, video chat and through their mobile app. Very soon (within 3-5 years) you will also need to add IVR to your communications capabilities.
Tony Caldwell
Tony Caldwell is a modern "renaissance man," who is not only immensely successful in the field of insurance, but is also a writer, children's advocate, mentor and even a licensed pilot.

Always keen on helping others make their dreams come true, Tony and his team have helped independent agents grow into more than 250 independent agencies. This has made OAA the number one ranked Strategic Master Agency of SIAA for the last 5 years, and one of Oklahoma's 25 Best Companies to Work for.

Tony loves to share his knowledge, insight and wisdom through his bestselling books as well as in free mediums including podcasts and blogs.

Tony and his family are members of Crossings Community Church, and he is very active in community initiatives: he's chairman of It's My Community Initiative, Inc., a nonprofit working with disadvantaged people in Oklahoma City; and chairman of the Oklahoma Board of Juvenile Affairs., and he has served through many other organizations including the Salvation Army, Last Frontier Council of the Boy Scouts of America, and the Rotary Club.

In his spare time, Tony enjoys time with his family. He's also an active outdoorsman and instrument-rated commercial pilot.