August 28, 2014
Increase Office Hours to Grow Your Insurance Agency
4 min read
Topic: Insurance Agency Management Insurance Agency Growth Strategies Start an Agency Grow an Agency
While on vacation in Honolulu some years back, my son broke a previously repaired front tooth. Because he was a teenager, this was a big deal to him and he wanted to get it fixed right away instead of waiting until we got home.
Guess what? Dentists have office hours on Sunday!
This is incredible to me. Dentists have traditionally only worked four days a week and been closed on Fridays. When did this seven-day-a-week business happen? I checked when I got home and found that two of the big dental chains offer Saturday appointments (no Sunday yet). Why are dentists willing to work six or seven days a week?
The Internet has Changed Everything
Not only are more dentists working for chain operations, but the demands of the consumer have continued to change as well. Consumers, affected by the speed and convenience of purchasing on the Internet, insist that services be provided to them 24/7, not just when convenient for the service provider. And dentists, to make a living and prosper, have responded to the consumer demand by changing their business hours.
But not all. There are still traditional dentists open 8 a.m. to 5 p.m. Monday through Thursday. Here is what Dr. Michael Kesner had to say recently in "Dental Economics:"
"Things have changed! We are in a global economic transition that is impacting all businesses including dental businesses. The bad news is that most dentists' practice revenues and personal incomes have either remained flat or declined. The good news is that it does not have to be this way. There are two different responses you can have to this new economic climate. One is to 'hunker down' and hope these problems blow over and things get back to the way they used to be. I don't think this is going to happen anytime soon. Another response is to make dramatic changes in the way you practice the business of dentistry."
One of the changes dentists are making is to increase the number of hours and days they are open to attract an increasingly busy clientele! This lesson is applicable to the insurance business, too.
Insurance Agencies Must Adapt to Survive
So, what does this have to do with insurance? The answer should be obvious. If dentists have to change their hours to continue to attract customers what do insurance agents have to do, in the same 24/7 internet world, to grow their books of business?
If we don't adapt to the new realities of the marketplace we will not survive long term. What are you going to do about that?
Is Your Agency Open When Customers Want?
Here is an important tip to growing your agency: be available to sell a policy when your potential customers are ready to buy.
The nine-to-five, Monday through Friday business model is extremely limiting in an age when virtually all adults capable of buying insurance have jobs, and many of the products you sell are available anytime day or night on the internet. Business owners and managers in other industries are realizing this truth and adapting. High-performing insurance agencies are adapting, too.
Most agents will refuse to see this conundrum until it is too late, or be either too lazy or complacent to do anything about it. Some are content to rely on a dwindling number of relationships in the local community to sustain themselves, without adapting to how younger adults prefer to do business.
But the agents that make it easy to do business with them 24/7, or even just longer during the week and sometimes on the weekend will do much better.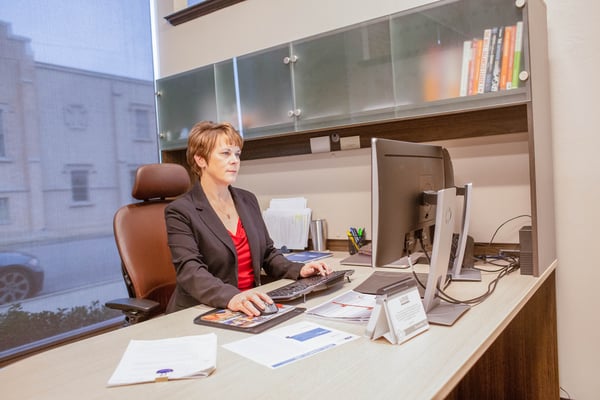 Tips to Increase or Stretch Your Office Hours
Here are some ways to stretch your "office hours" to be more available for customers and prospects:
Stagger your staff. Have some come in later and stay later. By doing this, you can easily extend your hours to 6 pm, 7 pm or later.
Advertise later office hours and have your phones and email forwarded to a staff person, on a rotating basis, who can take the calls as they come in. Doing this makes it possible to offer office hours until 10 p.m. or even later.
Hire a part-time person to cover the phones and email on the weekends or in the overnight hours. If you are aggressively marketing on the internet, particularly to Millennials, many of them will want to talk to you after midnight.
Depending on where you are located, and the nature of your typical customers, keep your office open later than 5 p.m. or 6 p.m. one or two evenings a week and/or on Saturdays. If you have a high traffic location and advertise this, people driving by will begin to notice.
Use insurance company service centers to take your calls for service and sales when you're closed. Some carriers now offer this capability even if all of your business is not in the service center.
Regardless of which of these strategies you employ, don't forget to ADVERTISE IT! Let people know you're there when they need you to be. Use social media to promote your extended hours. Make sure that your online listings, such as Google My Business, accurately list your hours. Set yourself apart from other insurance agencies. That in itself will bring you more business.
Tony Caldwell
Tony Caldwell is a modern "renaissance man," who is not only immensely successful in the field of insurance, but is also a writer, children's advocate, mentor and even a licensed pilot.

Always keen on helping others make their dreams come true, Tony and his team have helped independent agents grow into more than 250 independent agencies. This has made OAA the number one ranked Strategic Master Agency of SIAA for the last 5 years, and one of Oklahoma's 25 Best Companies to Work for.

Tony loves to share his knowledge, insight and wisdom through his bestselling books as well as in free mediums including podcasts and blogs.

Tony and his family are members of Crossings Community Church, and he is very active in community initiatives: he's chairman of It's My Community Initiative, Inc., a nonprofit working with disadvantaged people in Oklahoma City; and chairman of the Oklahoma Board of Juvenile Affairs., and he has served through many other organizations including the Salvation Army, Last Frontier Council of the Boy Scouts of America, and the Rotary Club.

In his spare time, Tony enjoys time with his family. He's also an active outdoorsman and instrument-rated commercial pilot.