December 23, 2015
A Great Time to Say "Thanks"!
1 min read
Topic: Blog Company Newsroom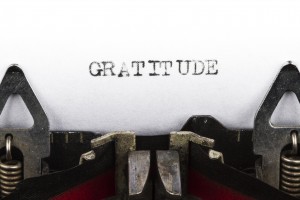 This coming week we will commemorate the Christ child who was born to give all of us the greatest gift of all time. It's a time of family, friends, gift giving and celebration. As you know as a business owner it's also a time of tremendous time pressure as the year winds down and everyone is distracted with holiday planning at the same time.
So, despite the festive feelings we all have we also feel a lot of stress don't we?
Gratitude Rids Ourselves of Stress
I find that one of the great ways to get rid of that stress is to just say thanks. There are many people that we all work with every day whose devotion, loyalty and hard work we've come to expect and rely on. Hopefully we continually let them know how much we appreciate them. But, I can think of no better gift, and no better time to give it, than to simply say "thanks" at Christmastime.
May I challenge you this Christmas to tell those you work with how much you appreciate them?
It will be a great gift for them, and like all great gifts, will make the giver feel even better!
I hope each of you have a wonderful holiday season, a very Merry Christmas and a Happy New Year full of promise, opportunity and success! And, THANK YOU for taking the time to read my blog! I love writing it and appreciate knowing that there are people who engage with me and read it. Thank you!